Today the Heritage High School football team elected four team captains to lead them on and off the field for the 2020 season. Cristiano was honored by his brothers as the only captain on the defensive side of the ball.
Cristiano is ranked as a top ATH nationally as well as the #1 kicker in the nation. He was an All-Conference corner back his junior season and the fastest sprinter on the Heritage track team.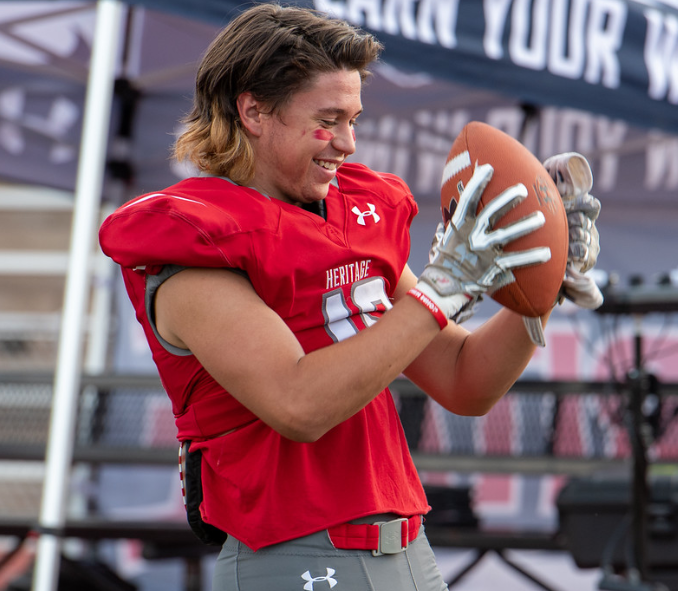 He has been the starting varsity kicker since the first game his freshman year (which as a freshman, included making touchdown-saving tackles and game-winning field goals) as well as the starting corner back since the first game his sophomore year.
In addition to leading the defense and kicking, we may see him punting and playing running back this season as well.
Web: CPalazzo.com
Twitter: @CristianoPalaz1
Instagram: CPBuca19
YouTube: Palazzo Recent Uploads